in the cards this week...
After the restless winds of Gemini, the first sweet decan of Cancer has arrived. The summer solstice is upon us! and with it, the card known as the "Lord of Love". In the 2 of Cups, Venus rules over Cancer I. The cardinal sign of Cancer is ruled by the Moon, our nocturnal luminary; Venus is the benefic of the night sky. The 2 of Cups is no guarantee that you have found "the One," I tell my clients, but it's an excellent start.
Read More →
"Arnemancy….arnemancy…where have I heard that before…is that like oneiromancy? armomancy? ailuromancy?" (Answer: no. Those are, respectively, divination by dreams, wind, and cats.) You know arnemancy because it's the social media handle of Erik Arneson, formerly of the cutely-titled podcast "My Alchemical Bromance," which has now retired and made way for the brand-spankin'-new Arnemancy podcast.
Read More →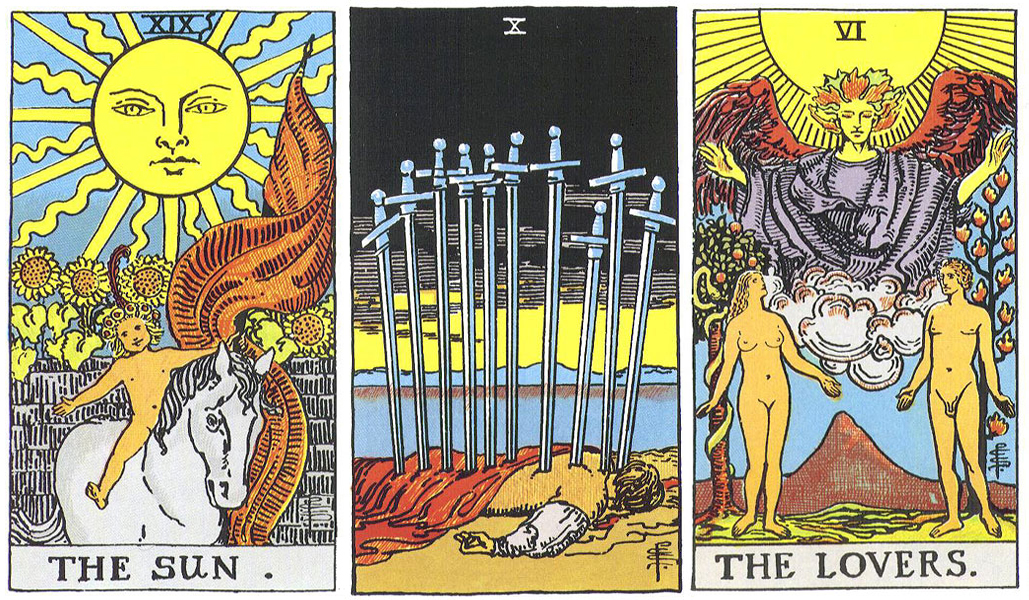 On the face of it, the 10 of Swords has to be the most terrifying of the 56 minor arcana. In fact, it's such a figure of fright I usually show it to new clients right up front, along with the Death card, and I tell them how often I get it (31 times since 2015 alone). Once they have satisfied themselves that I appear to be in reasonably good health, we can talk about what it really means.
Read More →
I'm Susie. Thanks for visiting my tarot home on the web.
This is where you'll find all my tarot and tarot-adjacent activity: podcast, book, blog, Arcana Cases®, perfumes, and more.
If you're looking for my food writing site, please click onward.